SIKA Clogs, Slip Resistant Shoes, Chef Shoes, Nursing Shoes
Comfort Clogs for chefs, nurses, the hospitality and medical industries
Slip Resistant footwear for Nursing, Hospitality and Recreational Activities
When it comes to safety, SIKA Footwear provides slip resistant, solid footing that gets you where you're going. Our clogs are comfortable, durable and attractive. Available in White or Black, they provide long-lasting quality and comfort.
Quality Footwear for Medical, Industrial and Hospitality Industries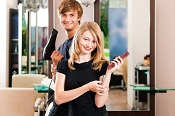 SIKA comfort clogs are designed for comfort, safety and durability and are designed for people who spend time on their feet in Institutional, Medical, Hotel, Restaurant and Industrial settings.
for Nurses, Chefs, Doctors, Restaurant Staff, Haircare Professionals
made to meet industry standards
extremely comfortable and attractive
available in black and white
breathable, water repellent upper leather
padded or birchwood insoles
antistatic insoles
antislip and chemical resistant soles
top selling occupational shoe sold in Europe
long lasting life span
affordably priced
According to the American and Canadian Podiatric Association, foot problems can be prevented. Not only can wearing improper footwear lead to hundreds of foot ailments, they can also lead to knee, hip, neck and lower back pain.
Avoid future health problems now by providing your feet with the best comfort available.
Our Strength is Your Safety!